In recent years, kratom has become a common herbal supplement favored in the western hemisphere. However, for centuries it has been valued throughout SE Asia to treat a multitude of physical ailments. The increased popularity of plant-based supplements has inundated the market. You'll find a wide array of vendors online, along with brick and mortar retailers. Even gas stations are now selling the herb. With so much to choose between, you might wonder how to find the best quality kratom.
Learn to Find the Best Quality kratom
If you want to shop for kratom, you'll need to find a vendor you can trust who has an excellent reputation. Once you locate an acceptable vendor either online or locally, you'll be on the right path to finding exactly what you seek. However, how do you locate a vendor you can trust? Let's explore a few tips on how to find the best quality kratom.
1. Spend time Researching to Find the Best Quality Kratom
Take the Time to Read Reviews
Dispensaries, smoke shops, vape stores, and naturopathic retailers are all great places to find the best quality kratom in person if you don't want to order it online. Sometimes word of mouth will help guide you to the best shops but if you don't know anyone currently using kratom then you're going to have to research the retailers to find which ones stand out. Most reputable locations sell best quality kratom brands that have undergone independent third-party laboratory testing to guarantee quality, purity, and safety.
If you decide to order from an online vendor then take the time to read reviews to make sure that the eCommerce website selling the kratom is reputable and stands behind their products.
When shopping for kratom, you'll want to learn its origin, the brand, lab testing, and more to ensure that everything meets or exceeds industry standards.
2. Explore What Other Customers Say
As mentioned, reviews are a great place to start when you want to find the best quality kratom. Look at the local vendors' reviews online. Typically, Google posts reviews of the various shops. You can see what people are saying about the store's herbal supplements. Are they fresh and pure? Do they offer a return policy?
The search of what customers say can also be carried out for online vendors to see if the website is reputable. If you see dozen of five-star reviews, then you'll feel more relaxed buying from the site. However, if people leave very few stars and report problems then you'll probably want to steer away from the establishment and not take the risk of buying from such a shady retailer.
3. Vendors and Education
Compare Kratom Brands
If you walk into a gas station and see kratom on the shelf, you can snag it up and take it to the cash register for purchase. However, if you have questions about the product good luck getting answers. Most salesclerks at such establishments are unfamiliar with kratom and cannot give you answers. In many cases, they might not even know what it is.
However, a reputable vendor will know all about kratom. In fact, online kratom vendors try extremely hard to educate their clients with an FAQ section and blog posts that contain helpful information. At My Kratom Club, we provide both an FAQ and a blog section on our website that provides valuable information about kratom for new and experienced users. You'll even find product reviews if you are unsure of which kratom brand will best meet your needs.
Honestly, the best vendors care about their clients and not making a fast sale. They are in it for the long haul and want repeat customers. Reputable vendors should put effort into providing as much educational information to customers as possible to keep kratom legal and to let users know what to expect from the herbal supplement. Ideally, the vendor should offer in-depth information about how kratom works, how to use it, the best strains, the various brands, and what results you can possibly achieve.
4. Gather the Facts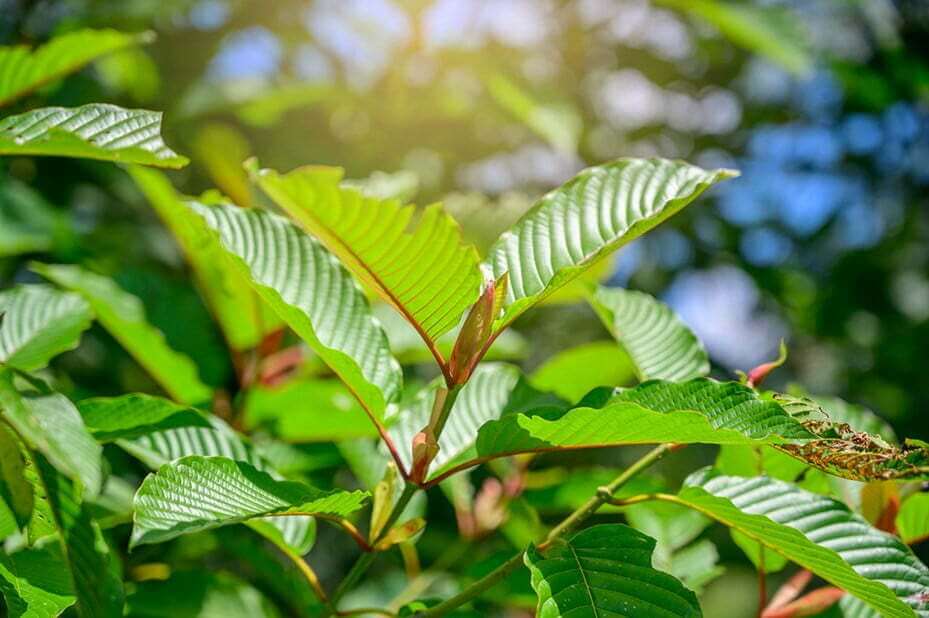 Comparing Kratom Types
If you are a newbie then you'll want to gather the facts about kratom before you make a purchase, so you are in a better position to make an informed decision. You'll want to know the vein-type you are purchasing and then have a general idea of what you can expect from the type. Also, look at where the plant originated.
Country of origin does matter. If a brand is vague about where the plant was harvested, then it's best to avoid it and go with one that offers greater transparency. In most cases, the name denotes the country of origin such as Red Vein Bali or Green Vein Borneo, but you'll also see strains such as Maeng Da which do not illustrate the country where the tree grew so you'll need to read the label on the kratom product.
Learn about the different versions of kratom such as powders, capsules, and extracts so you can decide which one will best meet your needs. Some people love powders, but others prefer the ease of capsules. Experienced users might want the extra punch of strong extracts.
Red Vein Kratom
Most people prefer red vein kratom strains. The alkaloid content is very balanced and effective for all users; from newbie to experienced. The most popular strains of red vein are Sumatra, Kali, and Maeng Da.
Green Vein Kratom
With green vein kratom, you'll find balance. It falls somewhere in between red and white but with a bit more of a kick. If you are going to use powder, then remember that green vein strains are less bitter and easier to swallow. Most users will agree that the green vein is a great kratom choice for beginners.
White Vein Kratom
The young leaves of the Mitragynine speciosa tree are harvested to achieve a white vein strain which is exceptionally potent. Sometimes, you'll find kratom that is labeled as white vein but is a mix of green and red so you might not achieve the same results. Newbies often like mixing potent white strains with red or green strains to lessen the impact.
Maeng Da
You'll find the best quality kratom is often known as Maeng Da which is a cultivar and available in green, white, and red. It is extremely strong and usually not ideal for new users but for moderate to experienced kratom enthusiasts, it is a favored strain and extremely popular.
5. Additional Tips on How to Find the Best Kratom
When learning how to find the best kratom, you'll want to look at the vendors themselves. Do they offer the following?
Money-Back Guarantee – Many offer a money-back guarantee on their brands if you return them unopened within 14 to 30 days. Always take the time to look at the specifics.
Loyalty Program: This is a vendor's way of giving back to their customers and it is perfect for saving money because you'll often be given access to discounts.
Free or Discount Shipping: Look for free or discount shipping to save extra money.
Online Third-Party Laboratory Testing: This helps ensure that the product you are buying is pure and safe.
Check out the many brands and strains of kratom offered by My Kratom Club HERE.