When you buy Maeng Da kratom you are purchasing the best of the best, according to many frequent users.
In this article, we'll explore the top things that set Maeng Da apart from other strains.
1. Cultivation Variances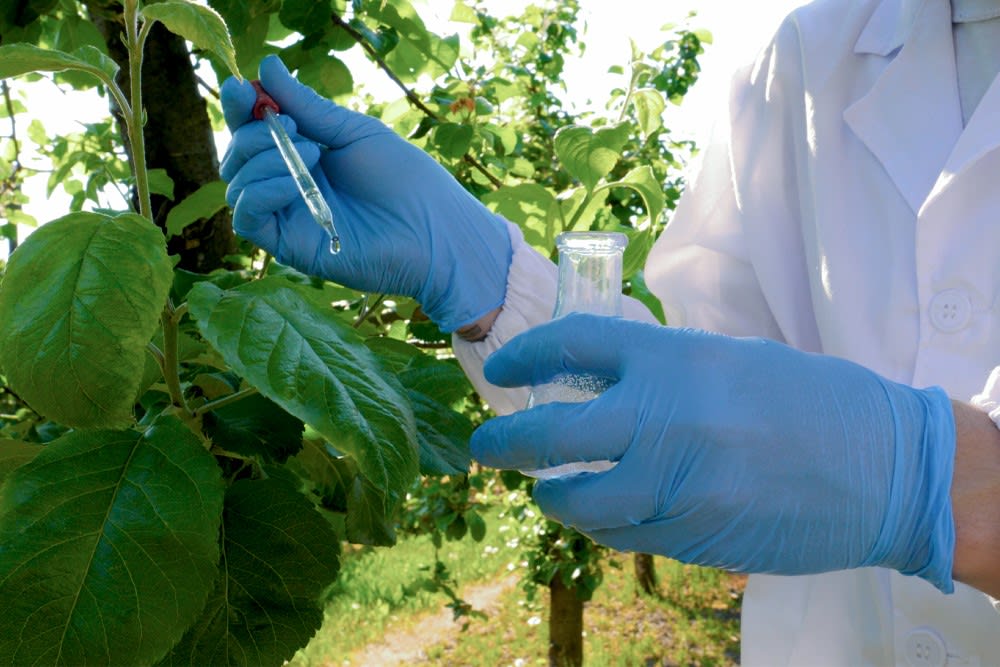 Kratom Leaf Compounds
If you want a robust strain of the plant, then you'll want to buy Maeng Da Kratom.
The potent strain of the herbal supplement was developed using a combination of extensive cross-breeding coupled with grafting.
The technique of grafting entails splitting a sapling and then grafting it onto the root base of another tree.
The benefits of this cultivation technique include providing a heavier root base that can better withstand weather fluctuations, monsoons, droughts, and heavy winds.
The branches that are grafted onto the hearty rootstock have proven themselves capable of producing potent concentrations of the alkaloid coupled with larger leaves and heartier buds.
Mitragynine speciosa trees are very susceptible to the influences of the region where they are grown.
Just about everything impacts the chemical concentrations in the tree's foliage.
Weather, sun, soil, water, and growth location all take a toll on the crops' production.
When you buy Maeng Da Kratom, you are purchasing the strain for its high concentration  Mitragynine, 7-hydroxymitragynine, and mitraphylline which far surpass traditional kratom trees.
Therefore, the cultivation variances matter so much.
2. What's in the Name Maeng Da?
To Western ears, the name Maeng Da might sound odd.
However, the name of the Thai kratom tree refers to its physiological effects.
In Thai, the name translates into 'pimp' which is a way of calling the plant's effects 'pimped out' which means that they are maxed and robust.
It also means 'pimp grade' which denotes the high alkaloid content found in the herb and its extreme impact compared to other strains.
Maeng Da Kratom Dosage and Effects
Let's face the facts, you use Maeng Da for its effects which will rapidly kickstart your system.
The high levels of alkaloids mean that a little bit goes a long way.
You'll find two extremes when using this herb.
In a low dose, it has stimulating effects and at a high dose, it acts like a narcotic and makes you sleepy.
Ideally, you want to find your sweet spot with the dosage so you'll have a nootropic experience, and your cognitive abilities will become enhanced.
When you buy Maeng Da Kratom and try it you'll be amazed at the impact.
It's a hard hitter.
It's almost like you drank a pot of coffee followed by a couple of espressos but you won't experience a rapid heartbeat or shaking hands.
The no-jitters component is ideal for most users.
You can work long hours with extraordinarily little mental fatigue and your productivity increases dramatically.
It's a win-win. Who doesn't want a brain boost with no negative side effects?
You can work, study, and feel more alive almost instantly.
Initially, you should use the lowest dose possible.
Keep it below five or six grams.
If you are new to the herb, then try half a gram or one gram to see how you feel.
Most people can achieve amazing results with less than four grams.
3. An Alternative to Opiates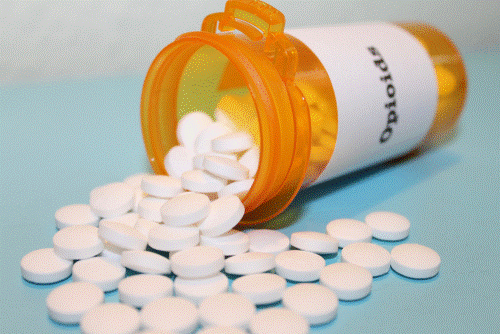 Replacement to Opioids
A lot of people purchase Maeng Da as an alternative to opiates.
The sedative-like effects gained with a high dose are remarkable.
Without a doubt, this strain is known for its strong analgesic properties so is favored for pain relief as a substitute to opioids.
Most users report being pain-free for up to eight hours when they buy Maeng Da kratom.
They will feel happier and healthier too.
One thing to remember is that any dosage over 10 grams will produce analgesic effects.
Another perk is that it takes about 20 percent less of this strain than other comparable strains to repeat the same benefits.
You might spend a little more when you purchase Maeng Da, but you'll save in the long run by buying less of it than less potent strains of the herbal supplement.
4. The Goals of Buying Maeng Da Kratom
Let's explore your goals for buying the herbal supplement.
Basically, most users want one of three things: calm, energy, or enhanced well-being.
The really great thing about Maeng Da is that it gives you all the benefits.
Start out with a low dose and increase as needed to meet your physical and mental goal of using the herb.
Finding a Seller
Okay, you want to try the strain but now you are wondering where to buy the product.
Clearly, you'll want to seek out a seller who only offers premium, top-shelf herbs.
You do not want to settle for less than the best.
You can buy Maeng Da kratom at brick-and-mortar sellers like naturopathic stores, vitamin sellers, smoke shops, vape stores, dispensaries, and gas stations.
There are also many online retailers.
At My Kratom Club, you can purchase Maeng Da HERE.
Purchase Maeng Da Considerations
Choosing the Various Types of Kratom
Look to see if the brand you are buying uses third-party or independent lab testing on all their products.
Usually only highly trusted and quality brands offer laboratory testing, but the process provides wonderful peace of mind.
The origin of the strain should also be clearly marked on the label.
Many brands have established relationships with their sellers, and they purchase the herb from farmers that practice organic farming practices.
Brimming with Alkaloids
You'll find Maeng Da grown in Malaysia, Myanmar, Thailand, Papua New Guinea, and Indonesia, The Mitragynine speciosa tree is a member of the coffee family.
The leaves of the tree are harvested year-round and then further sorted based on age and color.
The alkaloids within the leaves contain alkaloids which are nitrogen basic compounds that occur naturally in the plant.
Many alkaloids have no impact on humans, but a few are exceptionally potent, and a few are toxic.
Common alkaloids that you have probably heard of include ephedrine, strychnine, morphine, and nicotine.
Kratom contains abundant alkaloids such as Mitragynine which is not harmful with the correct dosage.
5. Buy Maeng Da Kratom: Different Forms
If you decide to use Maeng Da then you'll need to pick a vein color.
You'll encounter green, white, yellow, and red.
Green: Green-veined leaves are typically harvested from the mid-region of the tree. They contain balanced ratios of Mitragynine and 7-hydroxymitragynine.
White: White vein has remarkably high levels of Mitragynine.
Red: Red vein is the most popular with remarkably high levels of 7-hydroxymitragynine.
Yellow: This is a blend that is usually made up of 80 percent white with 20 percent red.
6. Different Types
When you buy Maeng Da kratom you can pick from powder, capsules, and extracts.
Each variety has its fans and benefits.
Most people like capsules because they are easy to take and not very messy.
However, others like the tried and true form of kratom powder which they ingest either via the toss and wash method or as an addition to beverages.
Kratom extracts are relatively new and exceptionally potent.
You can ingest the tinctures sublingually or add a few drops to a beverage such as a cup of coffee, tea, or smoothie.
No matter how you decide to use Maeng Da, you'll reap the benefits of the strong strain.
For raw energy, Maeng Da reigns as king and continues to be a popular choice.