Not that long ago, cannabis was considered taboo in the U.S. However, in the last 20 years, things have started to slowly change with many states legalizing marijuana for medicinal uses and now recreational.
The Farm Bill of 2019 also had a dramatic impact by allowing hemp farming nationwide and the use of cannabinoid-laden products derived from the plant as long as the items contain less than 0.3 percent tetrahydrocannabinol (THC).
The evolving landscape of herbal supplements has also legitimized the use of the SE Asian herb kratom and it is now legal for sale and use in most of the U.S.
Many naturopathic enthusiasts are now embracing a combination of kratom CBD to alleviate a multitude of health conditions.
What Are CBD and Kratom?
Both CBD and Kratom are obtained from plants.
They are natural, holistic products that have been favored for centuries by naturopathic healthcare providers.
Understanding CBD
CBD is obtained from the cannabis plant: either marijuana or hemp.
It is the second most active cannabinoid found in the plant following THC.
The cannabinoid is extracted from the plant's fibers using various types of extraction processes.
It is then sold in a variety of forms. Some retailers also offer all-natural hemp flowers for smoking or vaping.
Forms of CBD and Kratom
Mixing CBD and Kratom
CBD (cannabidiol) is a cannabinoid obtained from the cannabis plant.
You'll encounter CBD in three main forms: isolates, full-spectrum, and broad-spectrum.
Each type is sold as capsules, tinctures, topicals, powders, flowers, vapes, and more.
Form of CBD include:
Isolates: You can purchase CBD isolates that consist of pureCBD, or you can opt for full-spectrum or broad-spectrum CBD products which contain both CBD and the other cannabinoids found in the hemp plant.
Full-spectrum: Full spectrum CBD products contain all of the cannabinoids, including THC at a level of less than 0.3 percent.
Broad-spectrum: Broad-spectrum CBD contains all of the cannabinoids of the plant but has no THC.
Kratom is available in a variety of strains and leaf vein colors.
You'll encounter red vein, green vein, white vein, and, on occasion, gold/yellow vein.
Typically, the name of the kratom product denotes its country of origin such as red vein Bali kratom.
Kratom is typically sold as a powder, capsule, or extract.
What is Kratom CBD: Why Mix the Two?
Kratom CBD is obtained by mixing cannabis and kratom to gain the effects of both of the herbs.
As most kratom users know, you should not consume the alkaloid-laden Mitragynine speciosa product with prescription medications but there is no known hazard in mixing CBD and kratom.
You'll encounter a bevy of kratom strains and varying potencies of CBD.
Each one has different effects so the goal in using kratom CBD is to find two that complement each other so you can gain the full medicinal benefits of both of the herbs simultaneously.
How Kratom and CBD Impact the Body?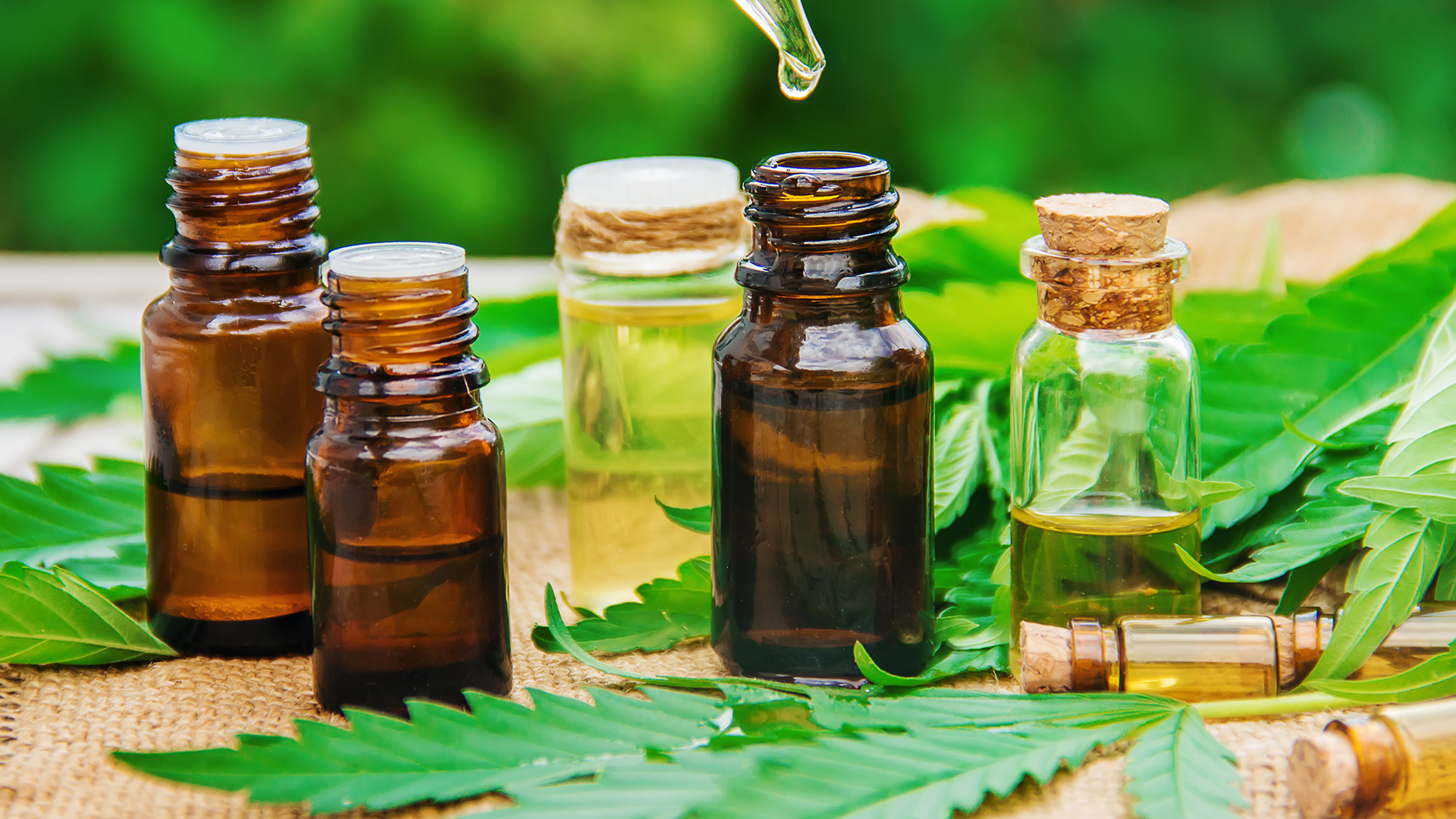 Learning the Impact of Cannabis – Kratom CBD
CBD has the ability to bind with the body's CB1 and CB2 receptors found within the body's endocannabinoid system.
The receptors carry out a multitude of responses from the central nervous system such as governing pain perception, inflammation, and other body functions.
When CBD joins with the receptors, it has a positive impact.
The alkaloids in kratom bind with the body's opioid receptors which preserve pain and also govern the secretion of serotonin and endorphins.
Once the alkaloids bind with the receptors, your perception of pain changes, and your body's production of serotonin and endorphin helps impact your mood and energy production.
The Combined Effects of Kratom CBD
Combining CBD with kratom gives you the best of two herbs provided to the world by Mother Nature.
The effects of kratom will further supplement the impact of the CBD product.
You can expect to gain the full effects of both.
Pain Relief
CBD has a reputation for being a strong anti-inflammatory that can significantly reduce pain throughout the body.
Kratom impacts the body's opioid receptors and appears to ease the impact of physical pain.
In fact, many people opt to use kratom in place of harmful opioids to gain pain relief.
Clearly, when combined both offer excellent pain-relieving properties, and the effects are further intensified.
You'll obtain better pain relief with kratom CBD rather than opting to use just one of the herbs.
Opiate Withdrawal
Around the world, kratom has shown to help addicts kick their opiate addiction.
However, combining kratom CBD appears to create some impressive addiction treatment perks.
Both of the herbs are adaptogens that help the body cope with stress, so the addiction treatment becomes more manageable.
Mental Health Benefits
Combining the two herbs can give you the mental perk you need.
Kratom eases stress and feelings of anxiety.
Post-traumatic stress disorder sufferers (PTSD) favor both kratom and CBD as a way to ease their feelings of anxiety.
When combining the two they act as an antidepressant, anti-stress, and anti-anxiety aid.
Energy Boost
In low doses, kratom increases your energy level substantially.
Many people use kratom as a replacement for caffeine-laden coffee and energy drinks because it can give you a burst of energy in the morning without leaving your heart racing or feeling jittery.
CBD uplifts your mood, so you not only feel more energized but also in a better frame of mind to tackle whatever the day throws at you.
Relaxation and Sleep
As mentioned, in lower doses kratom acts as an energizer but if you increase the dose of the herb to five grams or more then you'll probably experience full-body relaxation and sleepiness.
Some people who suffer from insomnia or have problems relaxing at night will turn to kratom as a fix.
CBD has also sedative-like qualities that couple nicely with kratom.
Most users report that they can fall asleep easier and experience more restful night's slumber, so they wake up feeling rejuvenated.
How to Take Kratom CBD?
Ingesting Methods
Kratom comes as a powder, capsule, or extract.
There is a wider assortment of CBD products available so the combination that you decide to use is basically up to your personal taste.
If you are seeking fast-acting effects, then combining a kratom and CBD extract is your best bet for fast results.
You can use a CBD tincture and a kratom extract simultaneously by placing a drop or two of each under your tongue and waiting 30 to 60 seconds for the tinctures to be absorbed into the body sublingually.
For joint pain, you might want to ingest a dose of kratom powder and then use a CBD topical applied directly to the area of discomfort.
The topical CBD sinks rapidly it the skin and can target inflamed joints while the kratom works internally to ease the discomfort.
To relax at night, you can take kratom in capsule or powder form and then vape CBD, so you experience full-body relaxation.
You can then easily fall asleep and wake up feeling relaxed and rejuvenated.
Dosage of Kratom CBD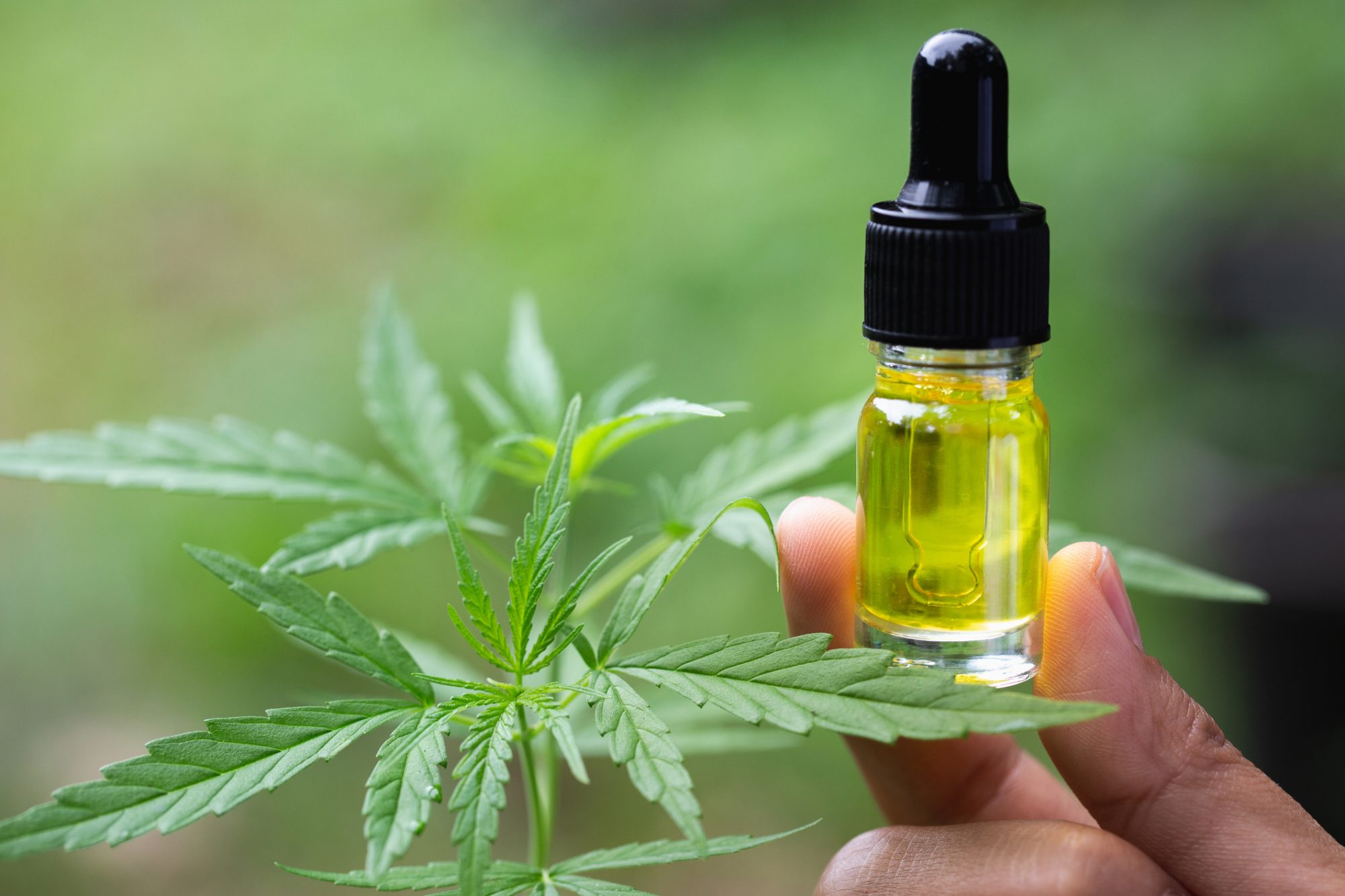 Learning the Dosage
You should always start out with the lowest dose of kratom needed to attain the results you seek.
Typically, it takes only one to two grams to increase energy.
If you want a sedative-like effect, then you'll need to increase the dosage.
When combining kratom with CBD, you'll want to follow the dosage instructions on the CBD product.
CBD is available in a multitude of doses and forms, so you'll always want to read the label and follow the dosage instructions for the particular product.
Many users prefer to use kratom first and then wait about an hour before using CBD, but this is a personal preference.
Everyone's metabolism is different.
Users who prefer taking CBD and kratom in capsule form often take both capsules at the same time.
At My Kratom Club, we sell a wide array of kratom products to fit everyone's individual needs.
Please visit our site HERE.